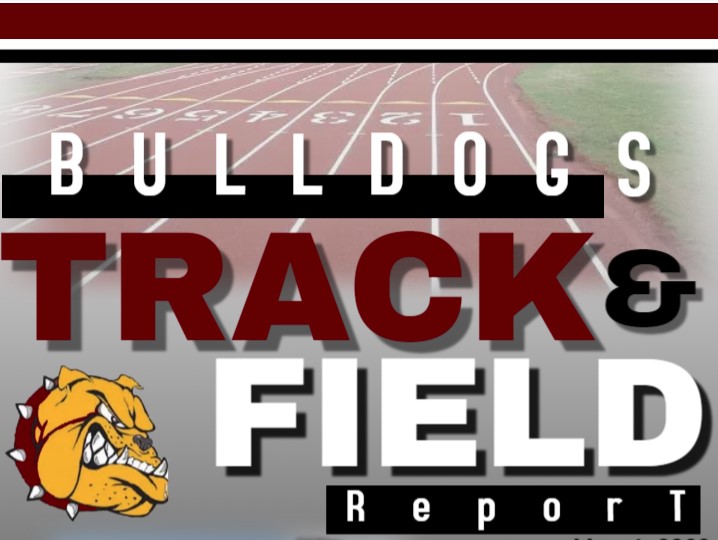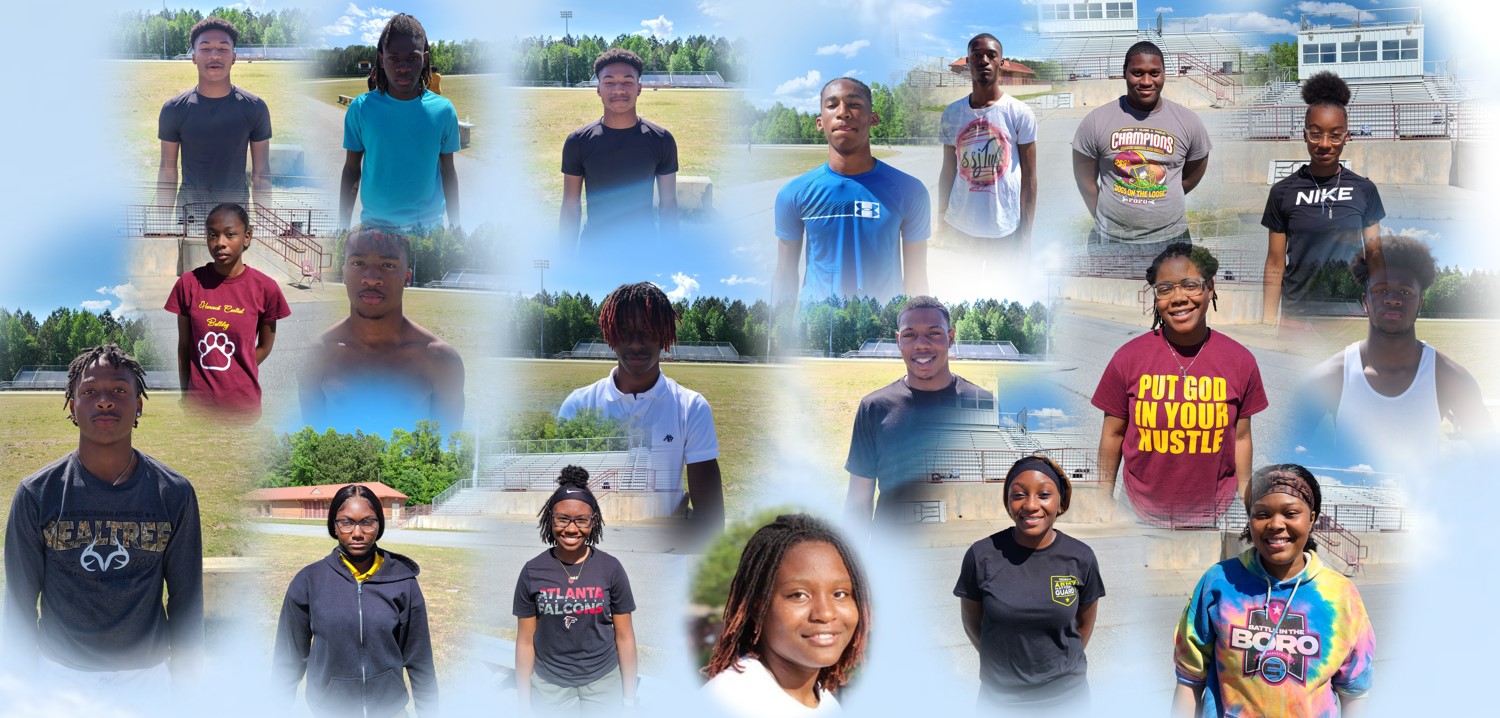 Winning Ways Continue in Hancock Central Varsity Sports
Just over six weeks after competing for a state championship in girls basketball, several members of the team made a strong showing at the regional track meet and are advancing to the next level.
The two-day track meet took place in Jasper County on April 25 & 26 and had competitors from the majority of schools that make up Region 7A. Fresh from their run for a state championship in basketball, freshman standout Sonovia Reynolds was crowned Region Champ in the Girls Shot Put after throwing a distance of 33 feet 7 inches, coming in second was senior superstar Jalexicia Hargrove, she threw a distance of 30 feet 11 inches. Jalexicia is headed to Fort Valley State University on a full scholarship. Both of these outstanding athletes will advance to the State Track and Field Sectional event.
Another athlete who made the transition from the court to the track is freshman Aniy Hill, she placed 3rd in the Girls 100 Meter Hurdles event and competed in the Girls 300 Meter Hurdles, she will advance in the 100 Meter Hurdles event. Hancock Central girls will also advance in the fastest relay on track, the 4 X 100 Meter Relay, this team consists of Angel Lewis, Cynteria Posley, Neela Lamar, Tayla Huff, and Talia Justice. This same group of speedsters also makes up the 4 X 400 Meter Relay team that also qualified for Sectionals.
In the Girls 200 Meter Dash, Hancock Central's Cynteria Posley makes the cut and heads to the next round, junior Angel Lewis competed but missed advancing by only a half a second, I'm sure we will see her back next year. Senior Jychera Fluellen placed 3rd in the Girls Discuss Throw and by doing so, sealed her ticket to the next round.
Other girls honorable mentions are Cynteria Posley, 200 & 400 Meter Dash, Angel Lewis, 100 & 200 Meter Dash, Jamiya Ficklin, and Janiya Watkins, 100 Meter Dash. Taliyah Justice, 100 & 300 Meter Hurdles, Za'Mya Legette, 200 Meter Dash. Kameshia Robinson, Discus Throw. Zia Wilson, Shot Put. The girls are led by head coach Pache Moore-Chamberlin.
When Hancock Central's varsity boys track team put on their spikes to compete in an event at the Regional Meet, in most years they advance to Sectionals, this year was no exception. In his 9th season as head coach, Marleau Blount has his Dog's ready for another run at a state championship. Since taking the helm in 2013, coach Blount has won 2 overall state championships and his athletes has amassed numerous individual and team state championships most recent being Qeontavious Ivey the 2021 Class A Public Long Jump State Champion.
The boys team must have entered the two-day meet with one thing in mind, the championship, because that's what they accomplished. With four 1st place medals and nine other medals that placed between 2nd and 3rd, the bulldogs couldn't be denied the Region Championship for 2022.
In the event of Boys Triple Jump, junior Dawson Lee hit the runway and soared with a flight of 39 feet eight inches which was enough to earn him the royal crown of Region Champ for 2022. Hancock continued its dominance on the runway with Vashaun Justice placing second with a distance of 39 feet 3 inches and placing third was Zacarias Lynn at 38 feet 10 inches. All three 11th grade athletes will be on the runway again at the Sectionals.
Although the crossbar was set high, it was not a match for this years reigning Region Champ, senior Kumasi Washington, he placed first in the Boys High Jump finals with a leap of 5 feet 7 inches, also advancing in the event is junior Vashaun Justice who cleared 5 feet 2 inches.
Looking for a crown of his own, sophomore Dayshawn Copeland mastered the gravitational pull and the trajectory of the 12 pounds of lead and steel that must be thrusted for distance in the Boys Shot Put finals. Dayshawn placed first with a toss of 44 feet 4 and a half inches, advancing along with him is junior Rahmean Culver who threw a distance of 37 feet 5 inches.
If you have ever watched the movie Top Gun, there is a famous scene in the movie that says, "I feel the need -- the need for speed." No quote better fits the varsity boys 4 X 100 Meter Relay squad which consists of senior Davidno Sherman, senior Kumasi Washington, senior Alex Caldwell, junior Aaeron Stephens, senior Kemon Lundy, and junior Jase Dunn. While blazing around the 100 meter quadrants of the track, they secured the fastest time of the day with a speed of 45.14 seconds putting them at the top of the podium earning the title of 2022 Region Champs.
While speed is the determining factor of the 4 X 100 Meter Relay, the 4 X 400 Meter Relay needs that speed but with some endurance, and of course the Dog's have that covered as well. Placing just off the top of the podium, the 4 X 400 Meter Relay team will advance to the Sectionals securing second place with a time of 3 minutes 47.41 seconds. The members are senior Quincy Kent, junior Jase Dunn, junior Zacarius Lynn, junior Aaeron Stephens, senior Kumasi Washington, and senior Kemon Lundy.
Hancock showed that it has game in the middle-distance relay events as well. The team consists of Dawson Lee, Zacarius Lynn, junior Ezekiel Wilson, Quincy Kent, and sophomore Jamauri Evans. The quintet placed 3rd in the 4 X 800 Meter Relay with a time of 10 minutes 13.76 seconds.
Advancing to the Sectionals in several individual events are, Quincy Kent, 2nd Place in the 400 Meter Dash, Davidno Sherman, 3rd Place in the 100 Meter Dash and 4th Place in the 200 Meter Dash, Alex Caldwell, 3rd Place in the 110 Hurdles, junior Jamir Ruff, Discuss Throw.
Other boys honorable mentions are, Ezekiel Wilson, 1600 Meter Run, Jase Dunn, 400 Meter Run, Kemon Lundy, 400 Meter Run, Alex Caldwell, 100 Meter Dash and Long Jump, freshman Titus Wilson, 110 Meter Hurdles, junior Tyson Justice, 800 Meter Run, Dawson Lee, 800 Meter Run, junior Tykedrick Taylor, 200 Meter Dash, Titus Wilson, 300 Meter Hurdles, juniors Rahmean Culver and Ce'Darius Ingram, Discuss Throw and senior Kenneth Taylor, Shot Put.
The 2022 Class 1A-Public Sectional B Track and Field Meet will take place on Saturday, May 7 in Banks County, Homer Georgia, just outside of Commerce.