Instruction, Assessment and Accountability
Educational Leadership Philosophy
Effective leader must be guided by a distinctive set of beliefs that they feel are ethical. Personal integrity is the foundation of effective leadership. Leaders must be able to trust the members of their team in making sound decisions. My vision as a school leader includes providing a safe and physically comfortable learning environment that promotes academic achievement. Students deserve a school where students' self-esteem is enhanced by positive relationships and mutual respect between students and faculty. Each child at my school has access to and receives a quality education. My students will learn in classrooms where instructional practices incorporate instructional activities which consider different learning styles. I envision a school where teachers, students, parents and the community share the responsibility for supporting the schools.
One of my primary goals is to get parents and the community to have a sense of ownership and pride in the school. A great leader should be an active participant in the learning process. The school should promote diversity, encourage creativity, provide student leadership opportunities, and develop self-confidence. As an educator, I am committed to building competent children who will be able to go out into our community and become productive contributing citizens. My goal as a leader give students the tools to matriculate to the next level of post-secondary education. As we prepare students for life-long learning, we must also provide a rigorous and relevant curriculum to create enthusiasm for learning. I believe that parents teachers, students, staff, administrators, community members, district and state educational officers, the legislature, governor, unions, courts, board of education, university trainers, and the federal government must work together as a team for the good of all the children. Here in the Hancock County School District, it is our belief that it is easier to build strong children than repair broken men. By emulating greatness to our children shall propel them in the class.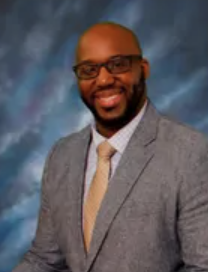 Ramirez Lewis, Ed. S.
Director of Instruction, Assessment and Accountability
rlewis@hancock.k12.ga.us
(706) 444- 575 ext 236