Hancock County Schools

4-H Program

Hancock County 4-Hers excel at District Project Achievement!
Project Achievement is the largest and most exciting, challenging, and rewarding program offered by Georgia 4-H. 4-H'ers chose a project area of interest, research a topic, then write and present an oral presentation to others. Cloverleaf DPA is often the first experience many youth have in public speaking and it aids in building communication skills and confidence. District Project Achievement is about hands on learning and sharing knowledge. Hancock County had an amazing group of 4th, 5th, and 6th graders compete Saturday, March 26th against 292 competitors from 13 counties. Hancock County 4-H had the second largest delegation and the largest increase in participation from last year. It was so exciting to see so many competitors and the kids running around having so much fun after two years of COVID, said Hancock County 4-H agent, Randie Gray.
The winners from Hancock County 4th grade were Jamouri Brown 3rd place in Herpetology, Mikayla Bryant 1st place in International, Jaylen Cato 1st place, Entomology, Harmoni Cummings 6th place in General Recreation, Dylan Harper 4th place in Current People, Places, and Events, Aiden Heath 2nd place in Veterinarian Science, Ravyn Hunt 2nd place in Workforce Preparation, Aaleyah Maffet 2nd place in Human Development, Camille Myrick 1st place in Communications, Raziyah Nash 2nd place in Safety, Dylan Taylor 3rd place in Safety, and Roriques Tucker 4th place in Computer Technology.
5th grade winners were Darisol Culver in Dog Care and Training, Savannah Culver 4th place in Computers and Technology, Kennedi Heath 4th place in Computers and Technolgy (tie), Sky Justice 4th place in Arts, Kamilla Menechaca 4th place in Workforce Preparation, Haley Tucker 5th place in General Recreation, and Jayla Turner 3rd place in Health. 6th grade winners were Shiloh Brown 1st place in Food Fare, Michael Fields 2nd place in International, Caelyn Hill 1st place in Food Fare, Kelnisyia Sanford 3rd place in Target Sports, and Ju'Ria Shelton 3rd place in Food Fare.
Junior (7th & 8th grade) and Senior (9th -12th grade) 4-H'ers from Hancock Central High School and John Hancock Academy attended District Project Achievement March 4th, 5th, and 6th. Hancock County had the largest delegation of high school students (9th-12th grade) with a total of 17. There were 324 competitors from 59 counties. Hancock County 4-H'ers, Kameisha Robinson place second in food fare, and Ja'Miya Ficklin place third in food fare. Emma Wilson won 1st place in Outstanding Community Service Project. Ka'Meisha Robinson and Ja'Miya Ficklin won 2nd place in Outstanding Community Service Project Led by a group of 4-H'ers. Alex Caldwell was presented with a pin for attending DPA every year from 4th-12th grade. Jurnee Worhen, Alex Caldwell, Jychera Fluellen, and Keon Ruff were recognized during the Senior Banquet for graduating 4-H'ers and received their 4-H cord to wear at graduation.
All in all, it has been a very successful and rewarding year for Hancock County 4-H'ers and now we are off to start planning our summer 4-H adventures. If you would like your child to join 4-H, please call our office at 706-444-7573 or email randie@uga.edu. We are currently enrolling for 4-H Summer Camp.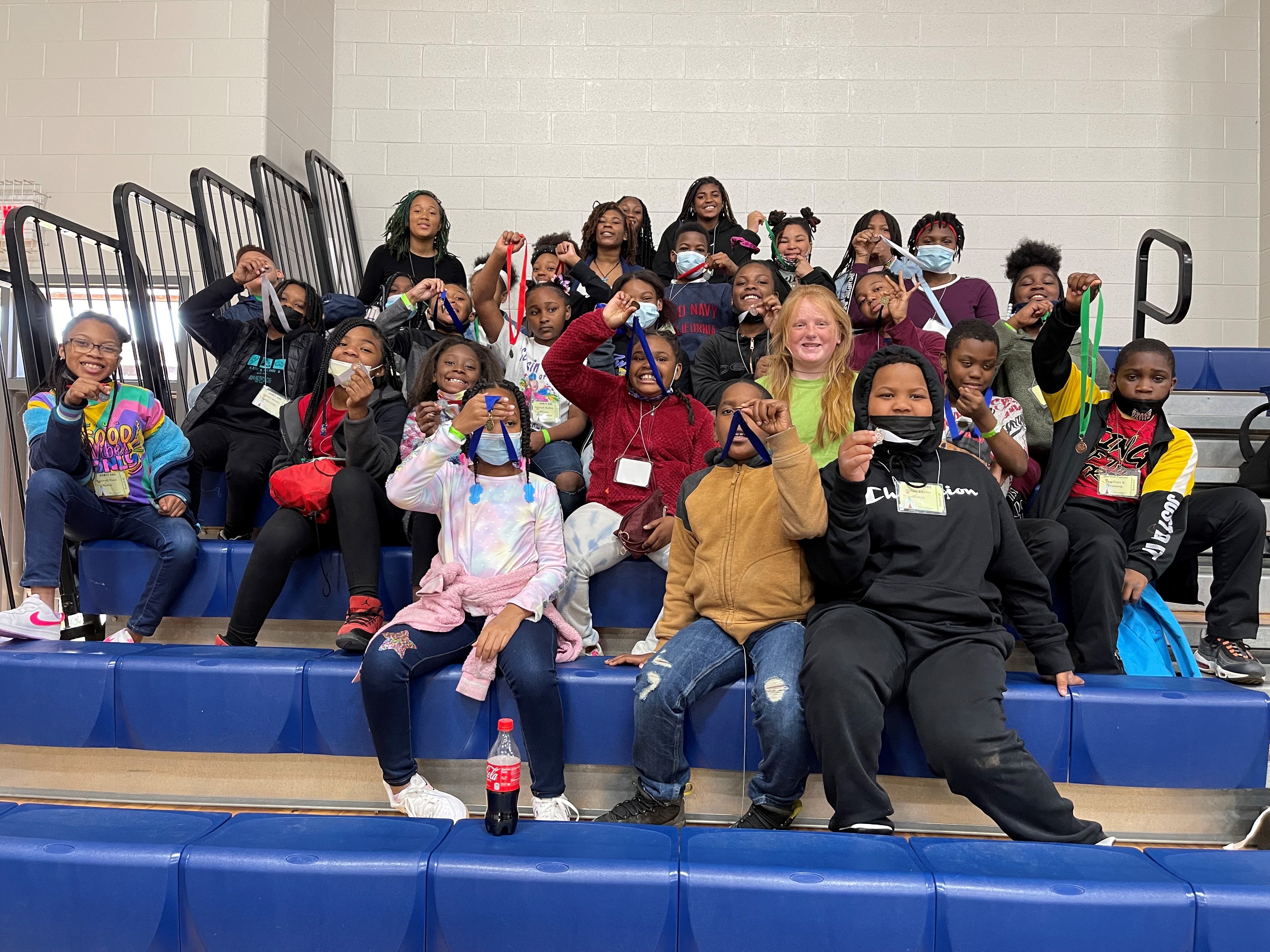 Group picture from Cloverleaf DPA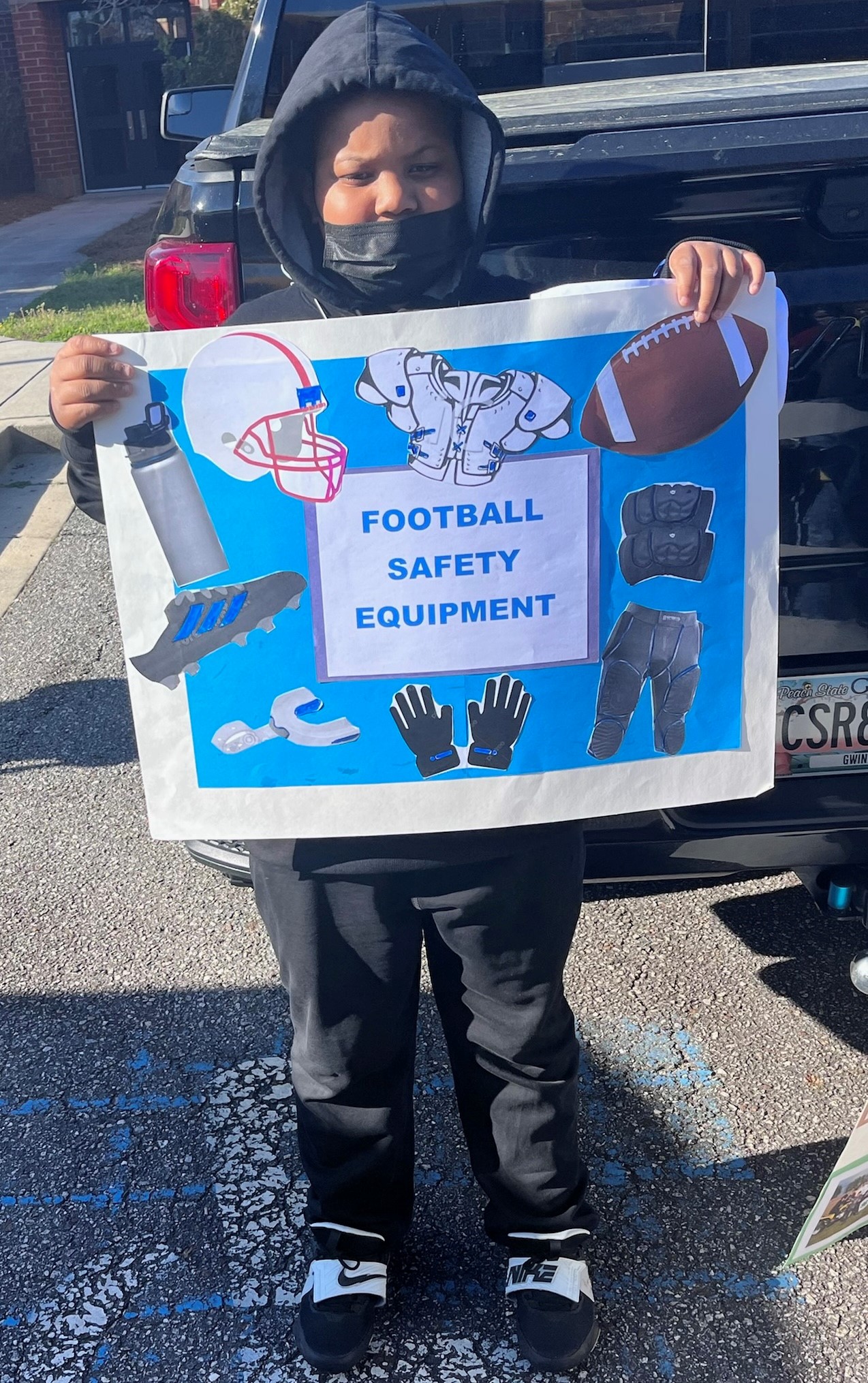 Dylan Taylor
with his 3rd place win in Safety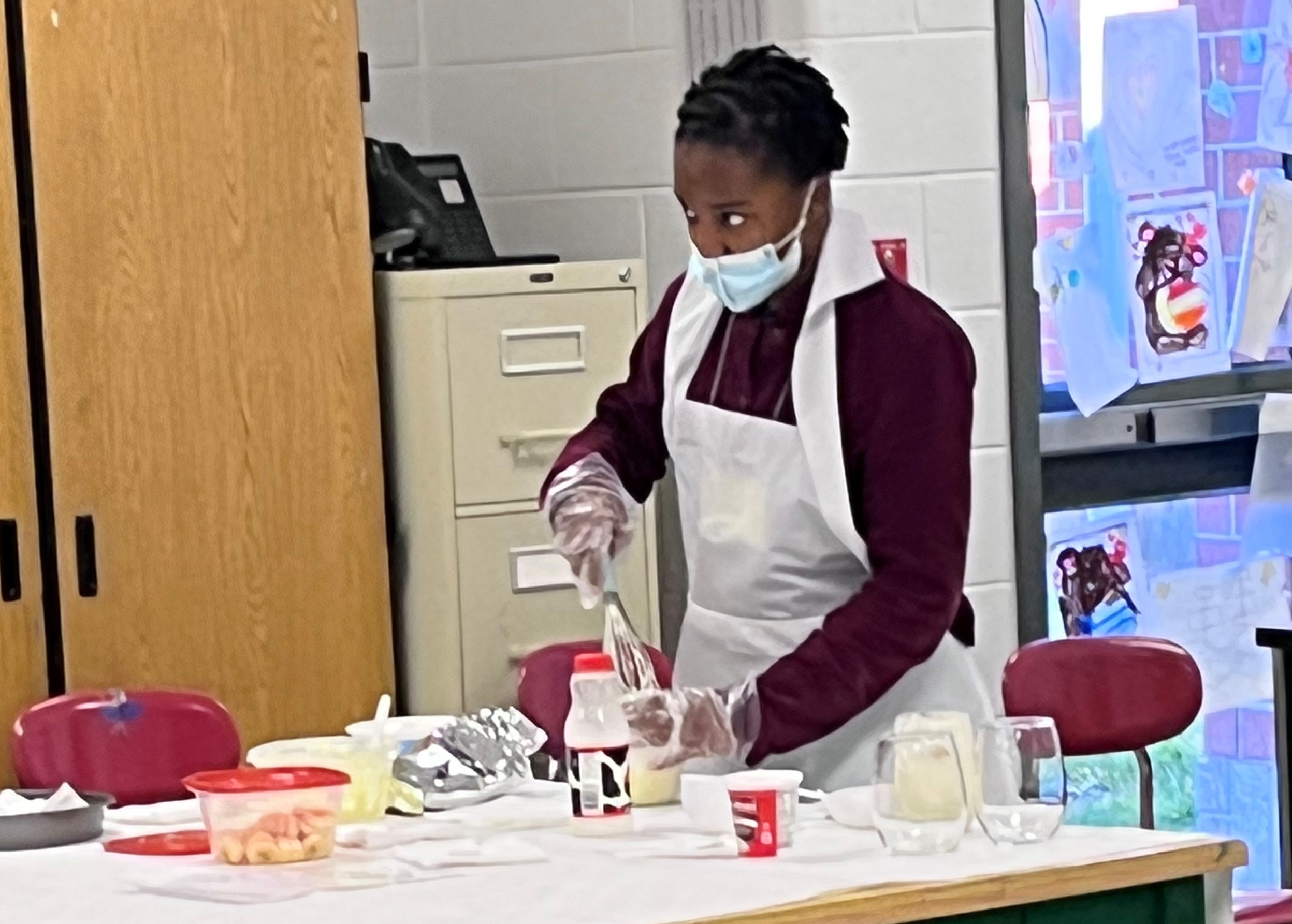 Caelyn Hill
making her banana pudding that won 1st place in food fare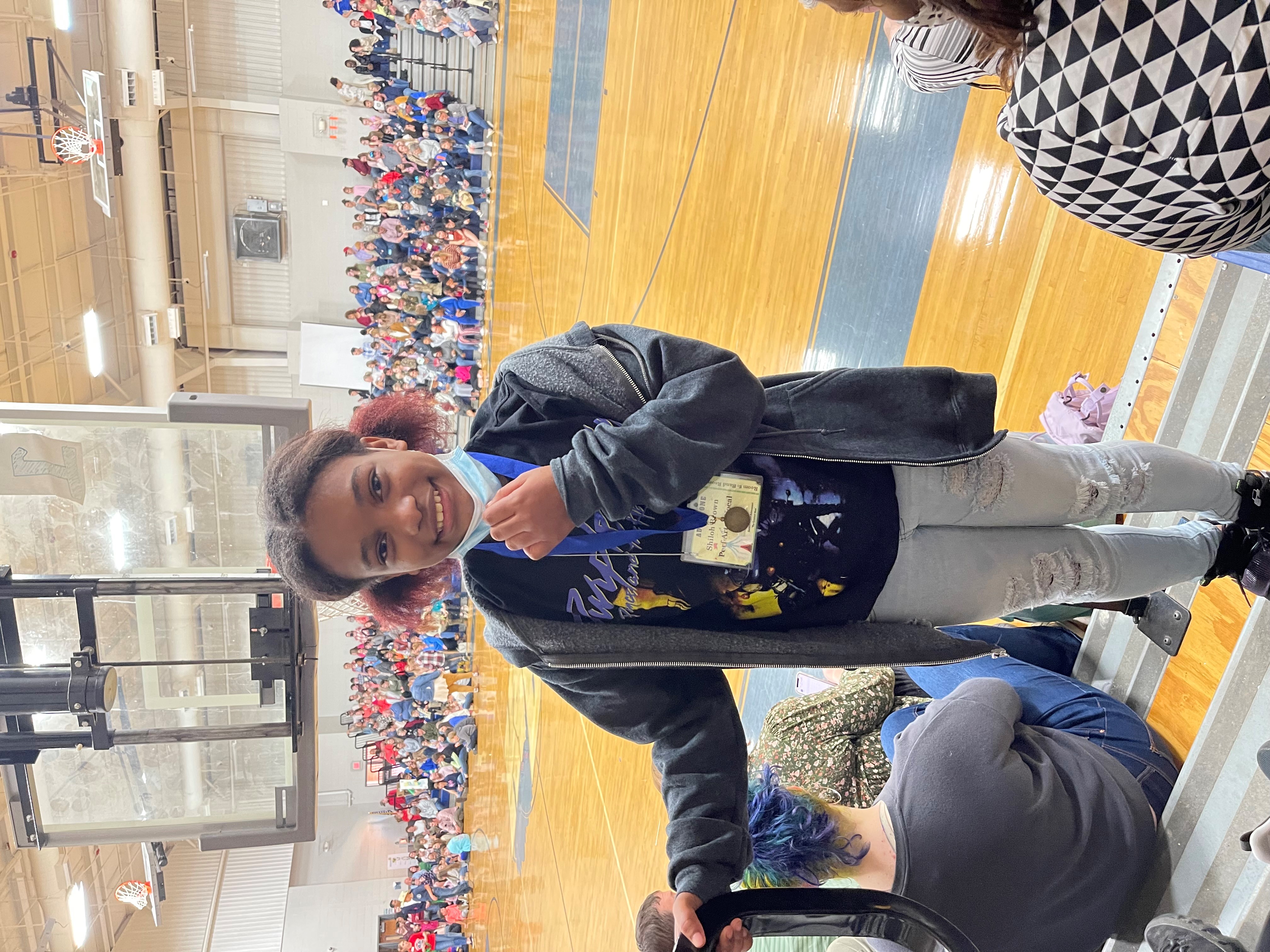 Shiloh Brown
with her 1st place ribbon in performing arts vocal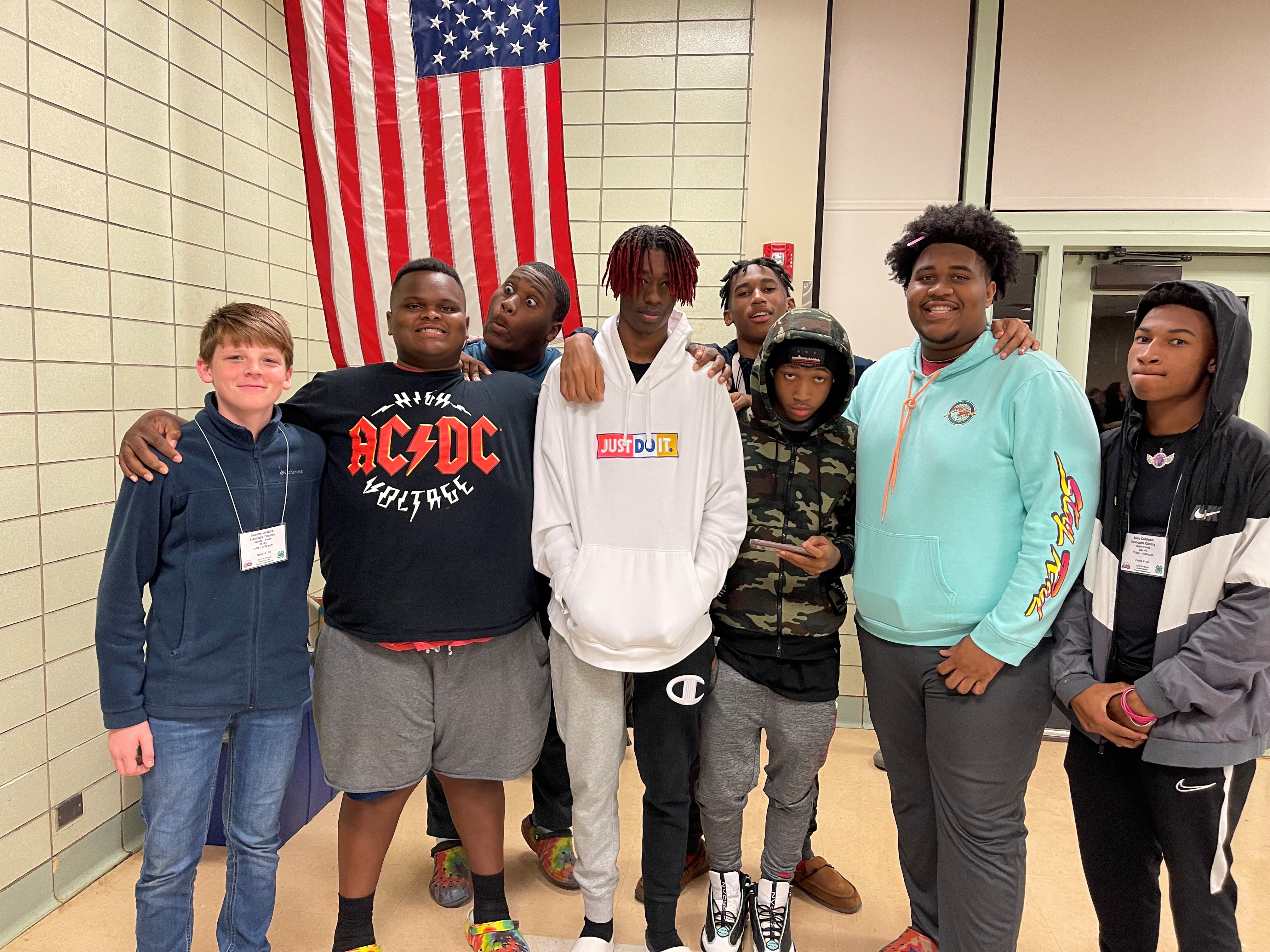 Junior and senior boys at DPA left to right Hunter Aycock, Cederius Ingram, Jamir Ruff, Dawson Lee, Vashon Justice, Tyson Justice, Kemon Ruff, and Alex Caldwell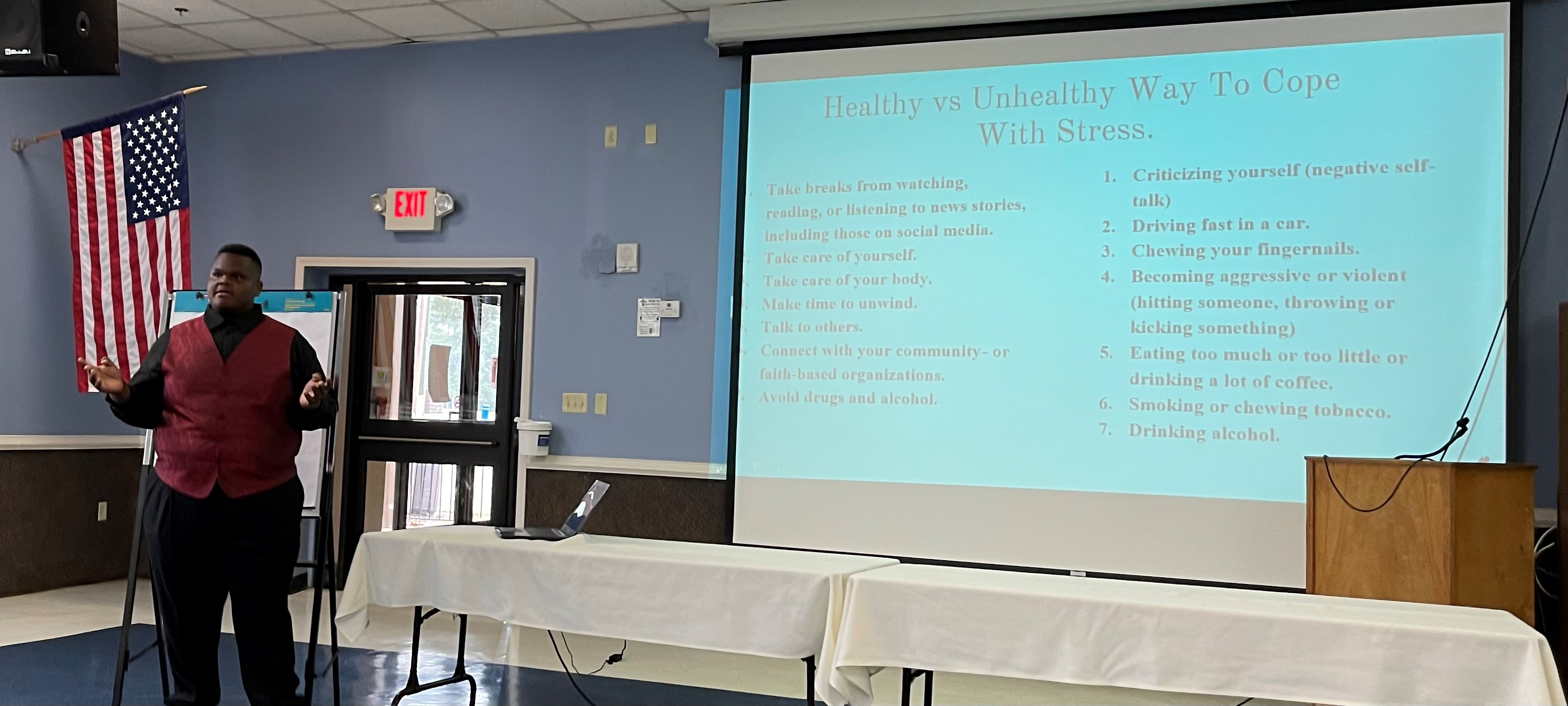 Cederius Ingram
presenting his DPA project on
Stress in the Health project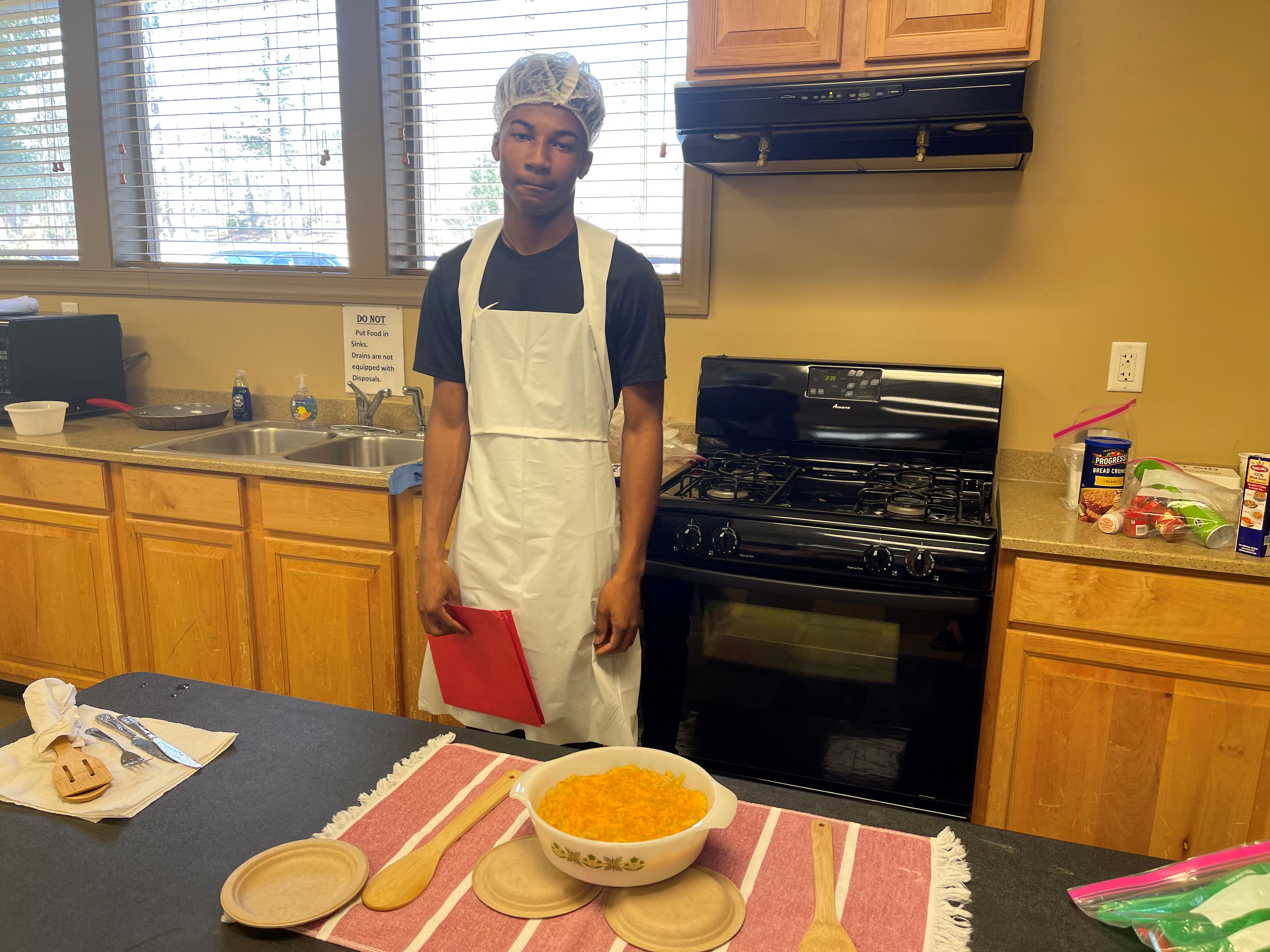 Alex Caldwell
with his creamy macaroni and cheese recipe he made in Dairy Food projects.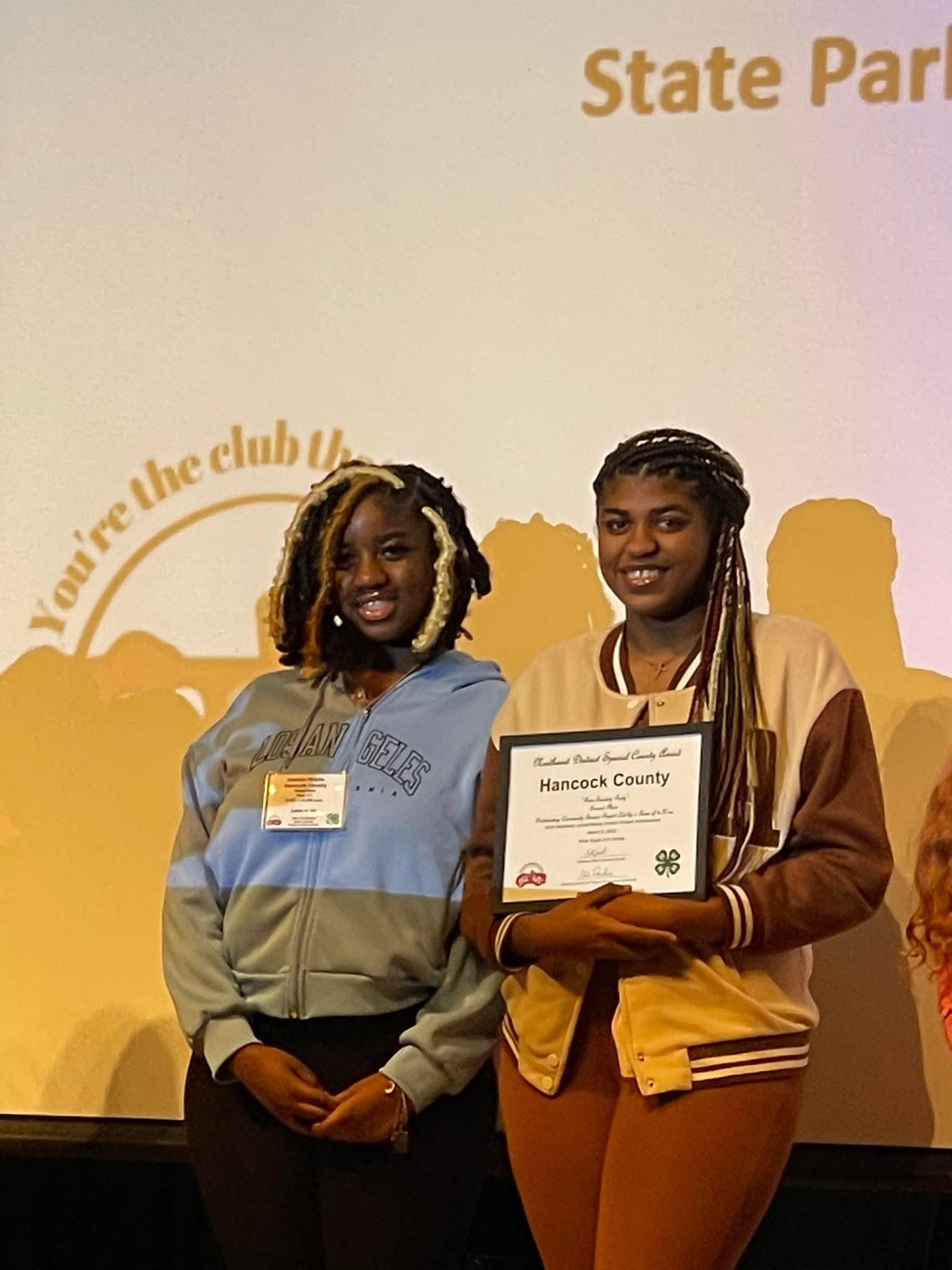 Ka'Meisha Robinson & Ja'Miya Ficklin
with their 2nd place win in Outstanding Community Service Project
Hancock County 4-Hers travel to State Capitol
On Wednesday, February 8th, more than 300 4-H youth, leaders, and volunteers traveled to Atlanta for 4-H Leadership Day at the Capitol. Participants from Hancock Central High School included Alex Caldwell, Jamiya Ficklin, Tayla Huff, Jordyn Ingram, Vashon Justice, Dawson Lee, Rickevia Leslie, Angel Lewis, Alana McClain, Lauren McClain, Nikeria Morris, Saige Rhodes, Ka'Meisha Robinson, Janiya Watkins, and Jurnee Worthen. The Youth were chaperoned by 4-H Agent: Randie Gray and 4-H AmeriCorps Member: Kamylah Lee.
4-H'ers visited the Georgia State Capitol to meet with their representatives and senators, tour the capitol building and witness the legislative process. Following the Capitol tour and visit, 4-H'ers enjoyed a luncheon. The Honorable Governor Kemp and First Lady Marty Kemp encouraged 4-H'ers to continue serving their counties and communities through 4-H participation.
"Getting personally involved with government and the democratic process are essential steps to becoming an engaged citizen," said Randie Gray, Hancock County 4-H Agent with the University of Georgia Extension program. "I'm so excited we were able to give our 4-H'ers a chance to engage in participatory democracy to better understand the value of their voices and beliefs."
To learn more about the exciting opportunities offered through Hancock County 4-H, please contact Randie Gray at 706-444-7573 or randie@uga.edu.